New Features in June 2020
Our June release is all about Collecto. Here we've added a lot of new features to make working easier and more flexible for you without losing predefined workflows. In addition, you will now find the document overview not only in the Collecto. Here's what's new:
1. What's New Collecto
Create Collecto from Excel File
Creating an interactive checklist for your tenants is now even easier.
Use the template we provided for an Excel list, which you can create in peace, if necessary, revise and thus reuse for recurring lists at a later time. In the Excel list, you can add groups and items to your list and add a description and priority to them. The information from this Excel file is automatically converted to a Collecto list when imported.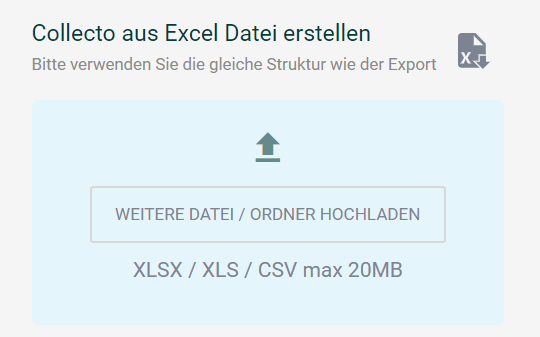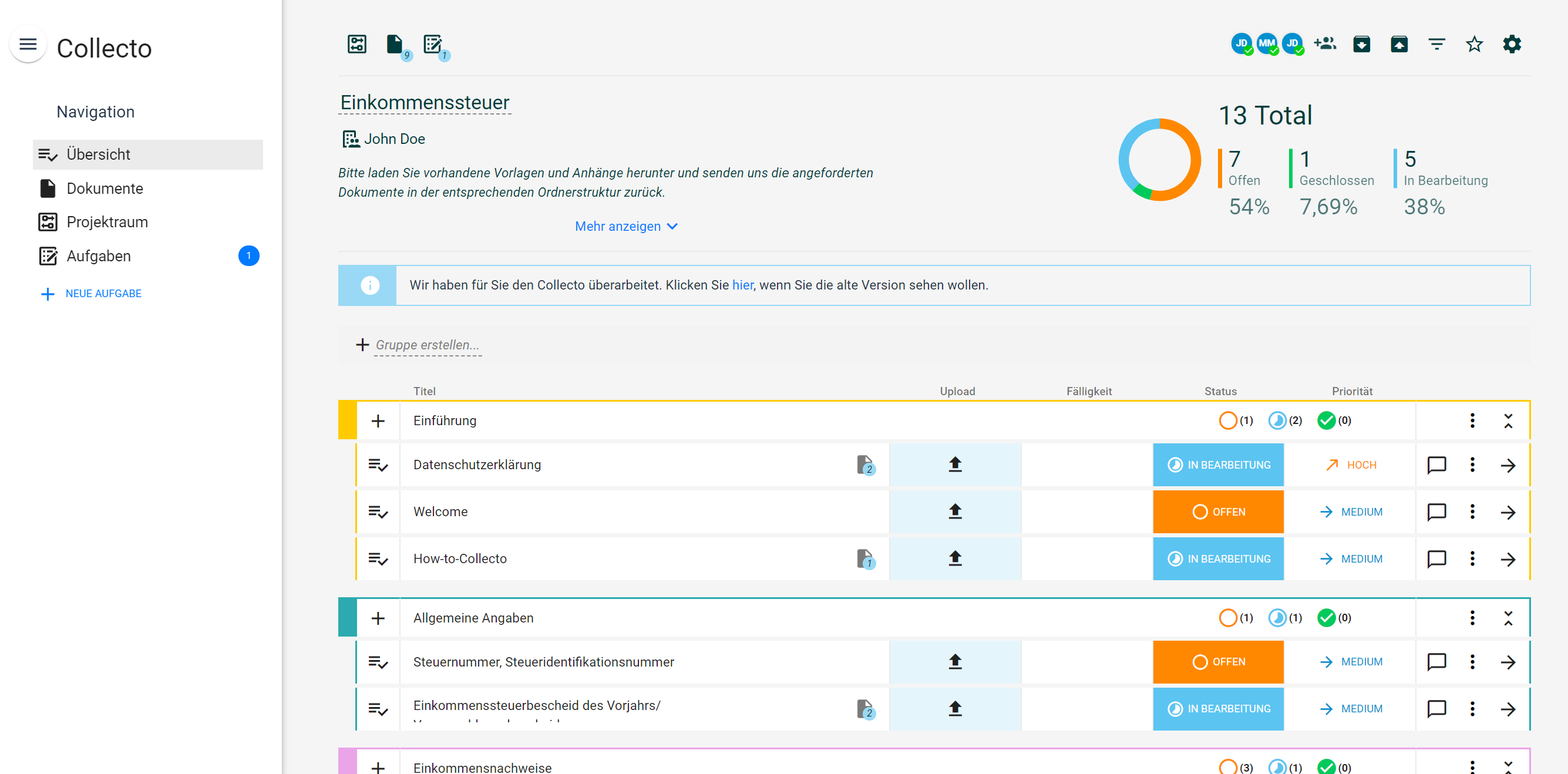 Have you previously created a complex and comprehensive Collecto list for a tenant that you would like to use for other tenants? Now use them to create more lists by exporting the existing structure as an Excel file so that you can use it again at a later time.
Create Collecto from key points
Whether you're creating a new list or editing a collection you've already sent, the Create Collecto from key points feature now makes it even easier for you to create a new group of children. Simply enter the desired titles of the elements in the corresponding text box. Each row corresponds to a new element.
Then click only on Create X items and your details are automatically formatted into a new group.

In this video, we've put together all the new Collecto features.
Status
Now, keep a clearer view of which elements of your open, in progress or already closed list are.
Write a comment
Now, it's even easier to leave a comment on one of the items to share more information with your tenant or answer any questions you may have.
Simply use the comment button in the line of the item and you will automatically enter the corresponding text box.
Create Collecto
You don't like the automatically set colors for the groups and their elements? In this case, you now have the option to customize the color for each group and thus design your Collecto according to your wishes.

2. Documents of a workflow
You already know the Documents section in one of your Collectos? This is now also available on all other workflows, such as a project, project space or QuickShare.
Now, keep track of all documents in the workflow and take advantage of multiple document export at the same time.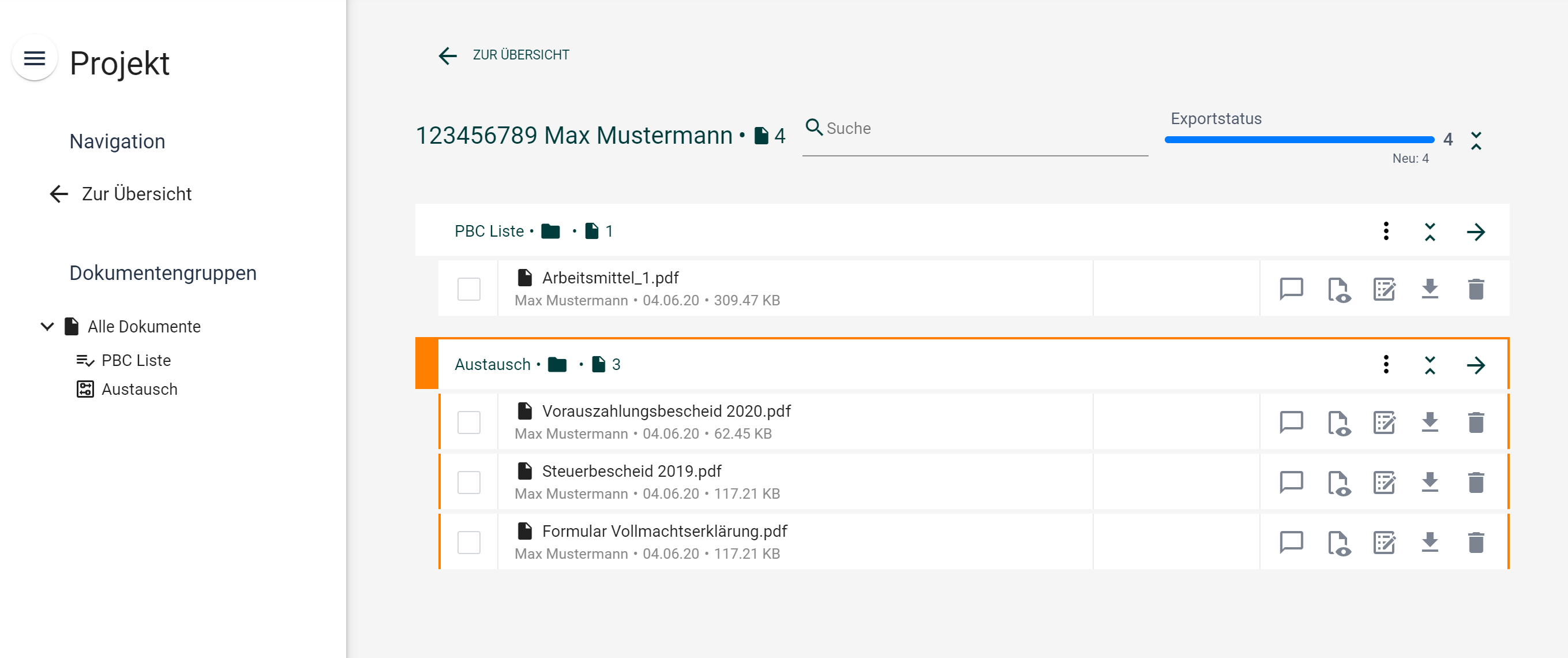 We are happy to answer any further questions and look forward to your feedback on the new features.
Your team of 5FSoftware