Collaboration instead of standalone solutions
We continuously evolve our platform. While we invent much of it ourselves, for certain modules, we rely on the excellent expertise of our partners. Some of them are seamlessly integrated into our system, while others can be added as optional modules, and we ensure that the collaboration truly works.
Overview of our partners:
Fastdocs
Collection of personnel data
Fastdocs digitises the error-prone process of data collection when hiring new employees in companies. This means that the HR master data collection becomes simple, complete and, above all, error-free when new employees are hired. Fastdocs also covers the area of wages within the Collaboration platform. Since the beginning of 2020, we have been cooperating with this exceptional company from Haan, Germany.
FP Mentana-Claimsoft GmbH

Signature solution for electronic signatures
With the qualified electronic signature (QES), as well as the highest available signature level can be specified in accordance with the European Signature Regulation eIDAS.
We are the first technology partner of FP Sign to succeed.
With our FP Sign interface, we offer a solution for electronic signatures that is developed both in Germany and operated in data centers in Germany and actually meets the highest security requirements.
FP Sign also cooperates with sign-me, the remote signature of the Bundesdruckerei (German "federal printer"), which issues personal certificates from D-TRUST.

Data security is a top priority also for reasons of professional conduct. The cooperation with d.velop AG ensures with the help of its in-house software solution Foxdox – > d.velop documents light that the exchange of data within the 5F solution is individually encrypted and completely GDPR or GoBD compliant as well as audit-proof. The certification according to IDW PS 880 and the server location of the ISO-certified (ISO/IEC 27001) data centres in Germany are obligatory in compliance with the requirements of section 203 StGB (German Criminal Code) and section 50 WPO (German Auditors' Code).
Telekom Telekom Solution Partner and Techboost StartUp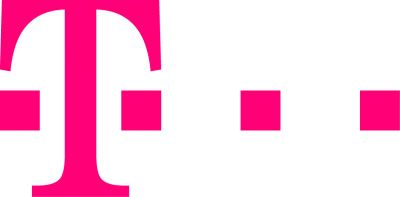 Deutsche Telekom offers a partner program for cloud-based services to implement the digitisation of German SMEs. We are part of this program with our software solution and were added to the Techboost StartUp program shortly after its foundation. The 5F Client Collaboration Platform is hosted on the Open Telekom Cloud.
bookmanCockpit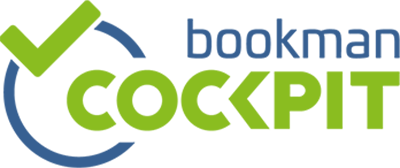 We integrate the ingenious BookmanCockpit into our system:
With the bookmanCockpit software, you can start your accounting immediately digitally. Scan paper invoices and drag and drop e-invoices. Then there are only digital and lean processes, from invoice release, payment transactions and the automatic handover of receipts to the next step within the digital workflow of your law firm on our platform.
Digitale Gründerinitiative Oberpfalz
We are participating in the founding initiative Oberpfalz: Our common goal is to build a sustainable start-up culture in the field of digitalization throughout the Upper Palatinate. The individual activities are tailored to:
the promotion of innovative digital start-up projects in the Upper Palatinate
the qualification of potential founders
the cross-industry networking of innovative start-ups with established companies
Identifying additional innovation potential in the region
Feel free to contact us. We are happy to help.
Do you no longer want to export your data, but connect our system to your DMS?
Sprechen Sie uns an. Wir helfen Ihnen gerne weiter.
Sie wollen nicht mehr exportieren, sondern unser System an Ihr DMS anschließen?