Two Power Women – A Common Vision
Two power women meet at a tax consultant's fair and talk over a coffee. Both are bosses of a TaxTechStartup, both love coffee, both want to revolutionize the tax consultant scene and for both relaxed, satisfied customers are the most important thing. The next step is obvious – a cooperation between two young innovative companies that fit together perfectly and create real added value for their customers by combining your two products.
TaxTechStartup Women's Power
Evelyn "Emmy" Oettinger, the cool tax consultant with the eye-catching hairstyle, is not only a perfectly styled and highly digitized tax consultant, as well as an influencer of the tax consultant scene, but also a pioneer in making processes in tax consulting more effective and digital.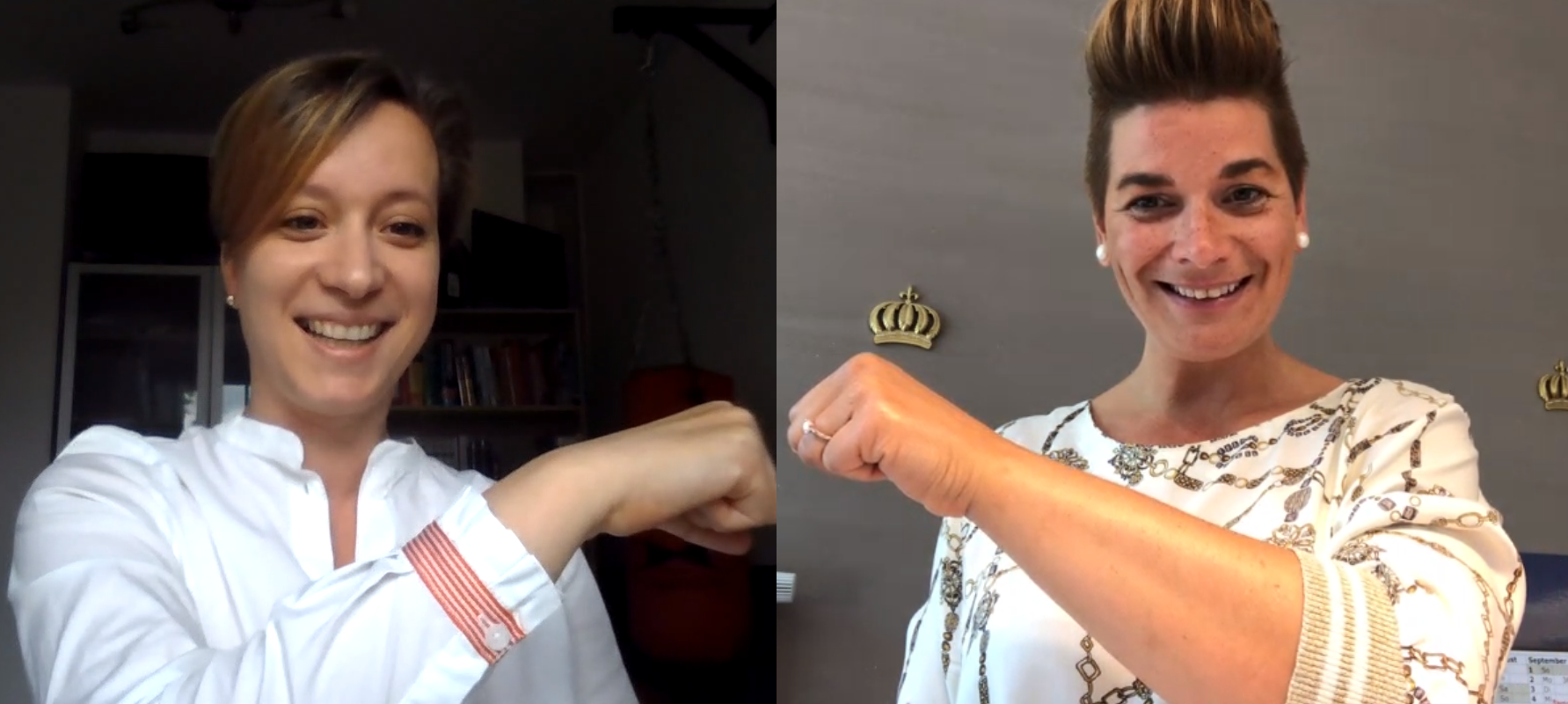 Together with her business partner Daniel, she has completely digitized the personnel questionnaire with fastdocs. This means that the HR master data collection becomes simple, complete and, above all, error-free when new employees are hired. Divided into three addressees, all data can be collected with smart aids and validations. Incomplete and incorrect data are thus a thing of the past. Whether on a smartphone, tablet or PC, the forms are filled out by simple language within a short time by the respective user. Whether you are an employee or an employer, everyone fills in the information they need and at the end a file is created that can be imported directly into Lodas or PAY of DATEV in the firm.
Dreamteam: 5FSoftware and fastdocs
With the partner links in 5F – the best collaboration platform for digital client communication 4.0 – a first integration for fastdoc's law firms was created. This allows 5F and fastdocs customers to place their individual link to the start of the fastdocs process directly on their personal 5F dashboard. The link to fastdocs is always at hand and all communication can be kept in mind.
Watch a video here to see how Emmy creates the link and makes it available to her clients.
It's getting even better…
But that's not all our bosses Emmy and Stephanie are planning. In the future, it will also be possible in 5F to retrieve the Lodas or Lohn&Salary files GDPR compliant and encrypted directly in the platform. Our techbrains Daniel and Andreas are putting their heads together to create real added value for our customers.
We think platform oriented – in order to be able to offer a product with real added value for tax advice with clever connections. Look forward to more!!
Want to know more about fastdocs? Then watch the video with all the explanations.